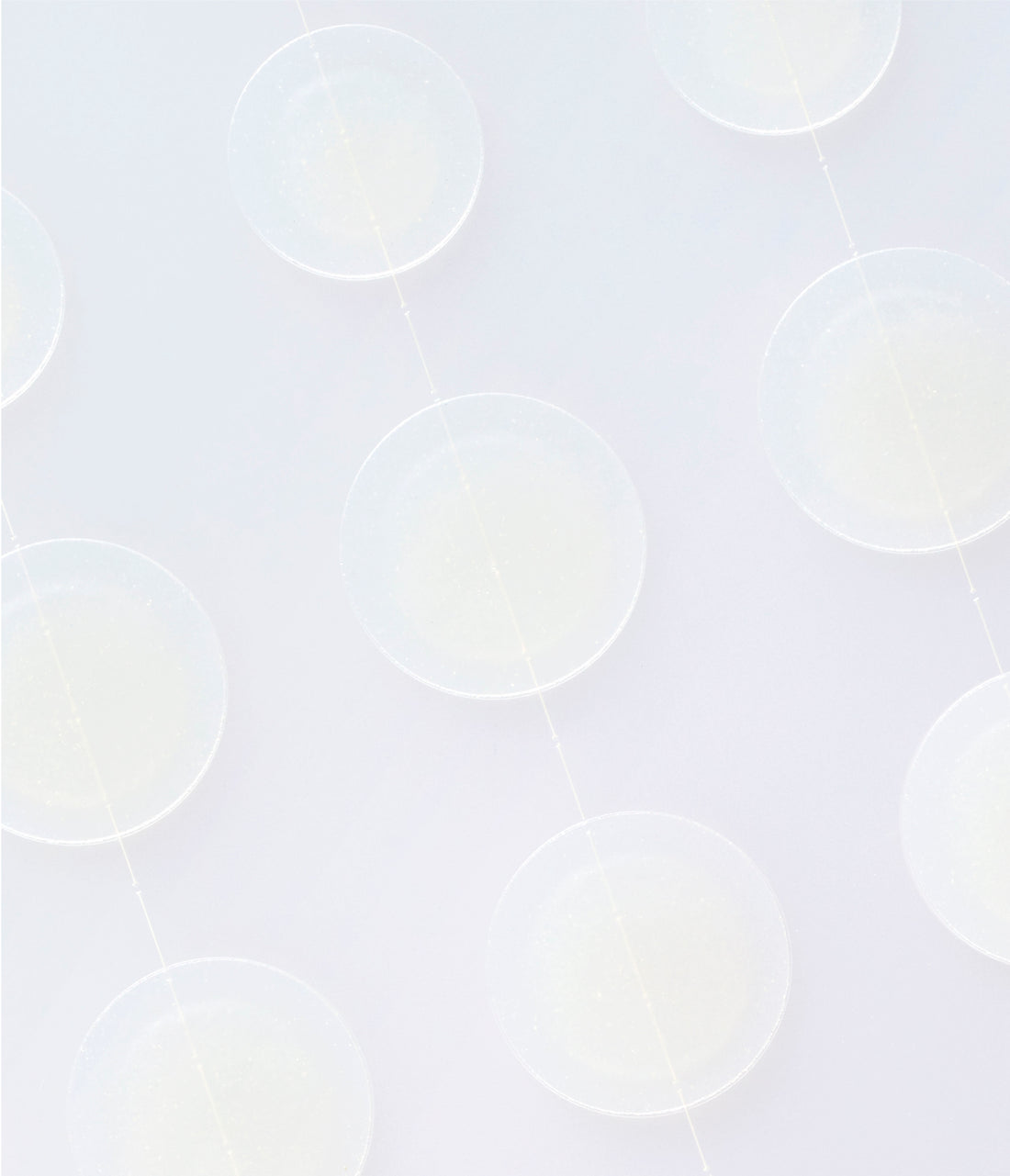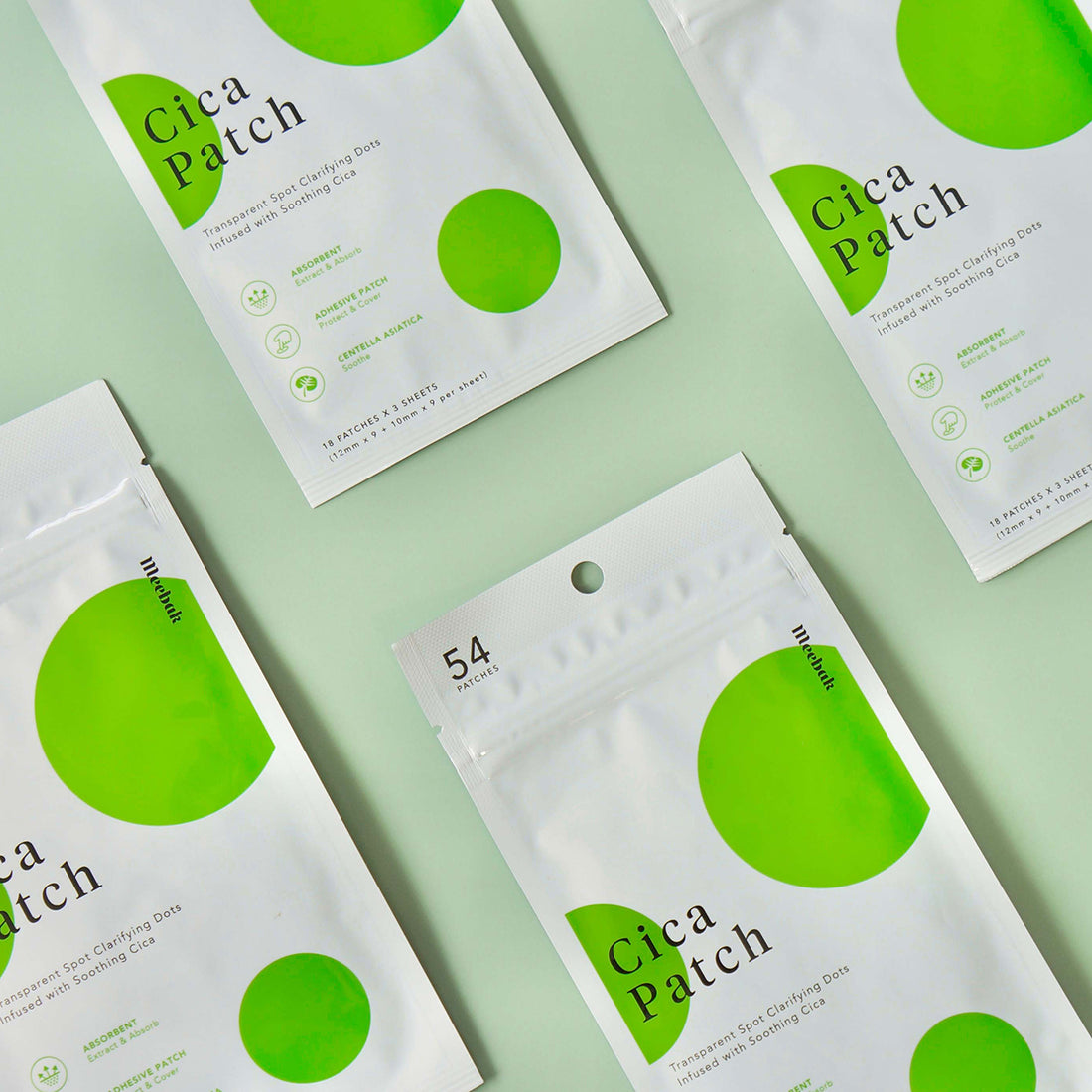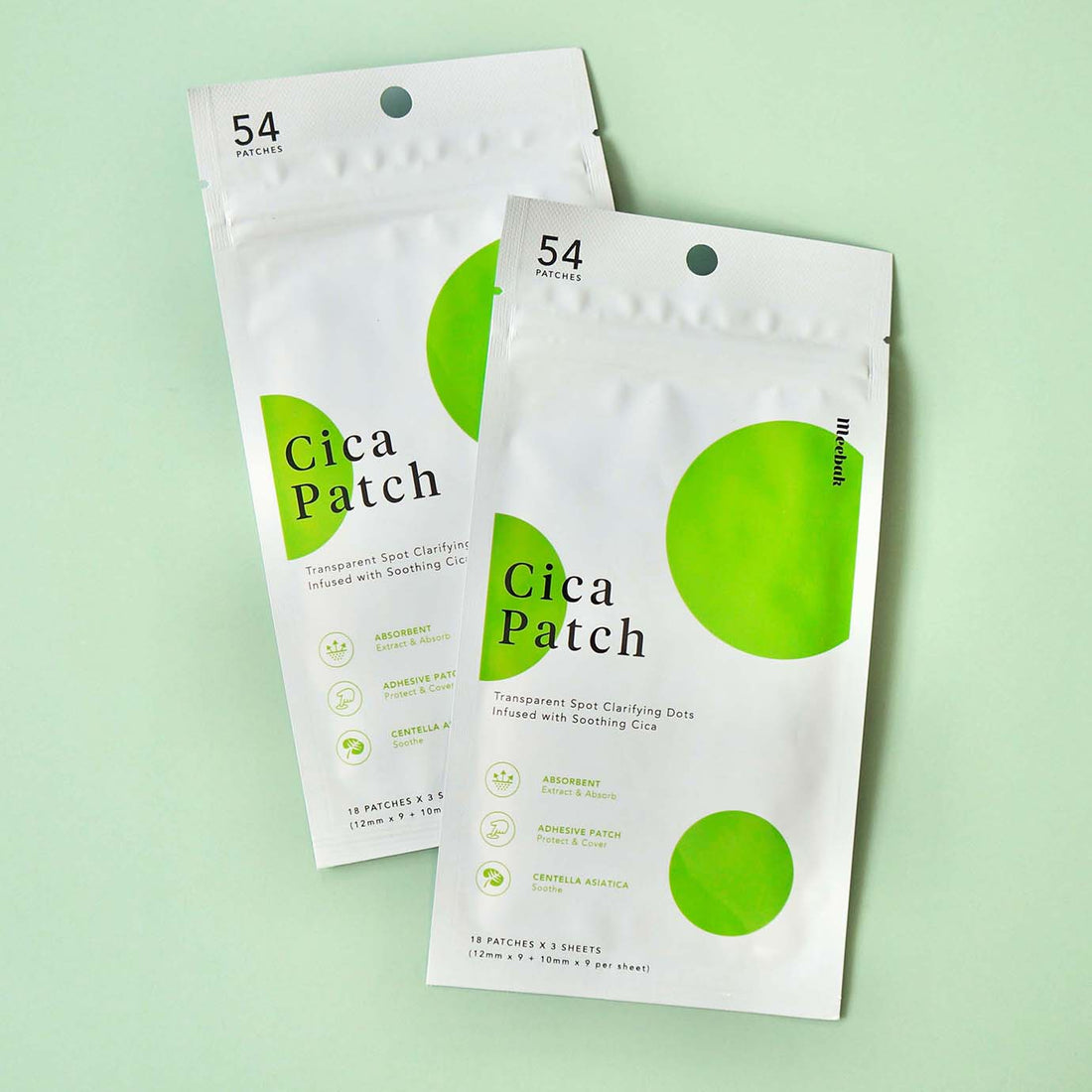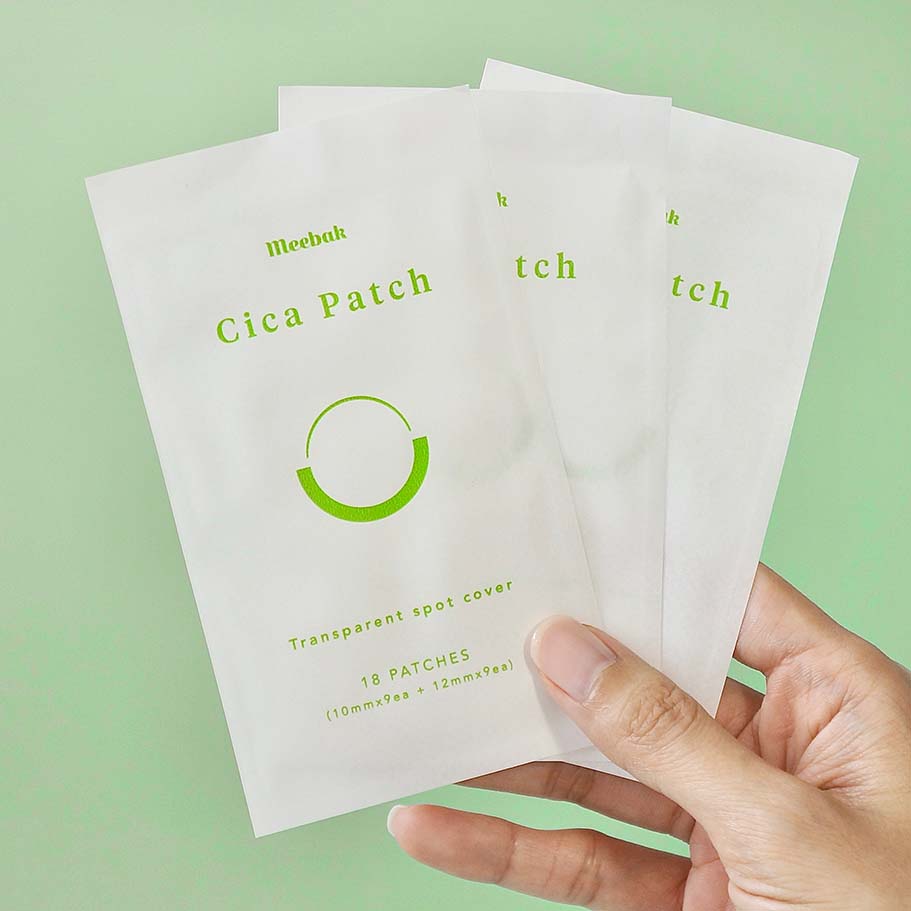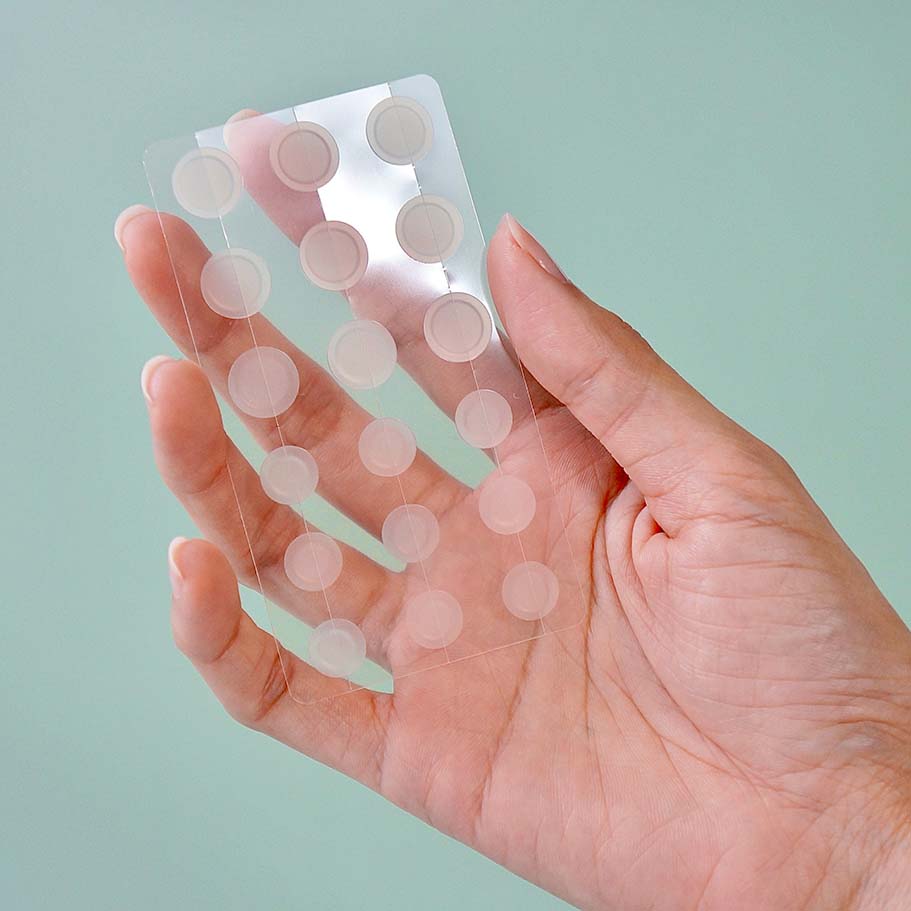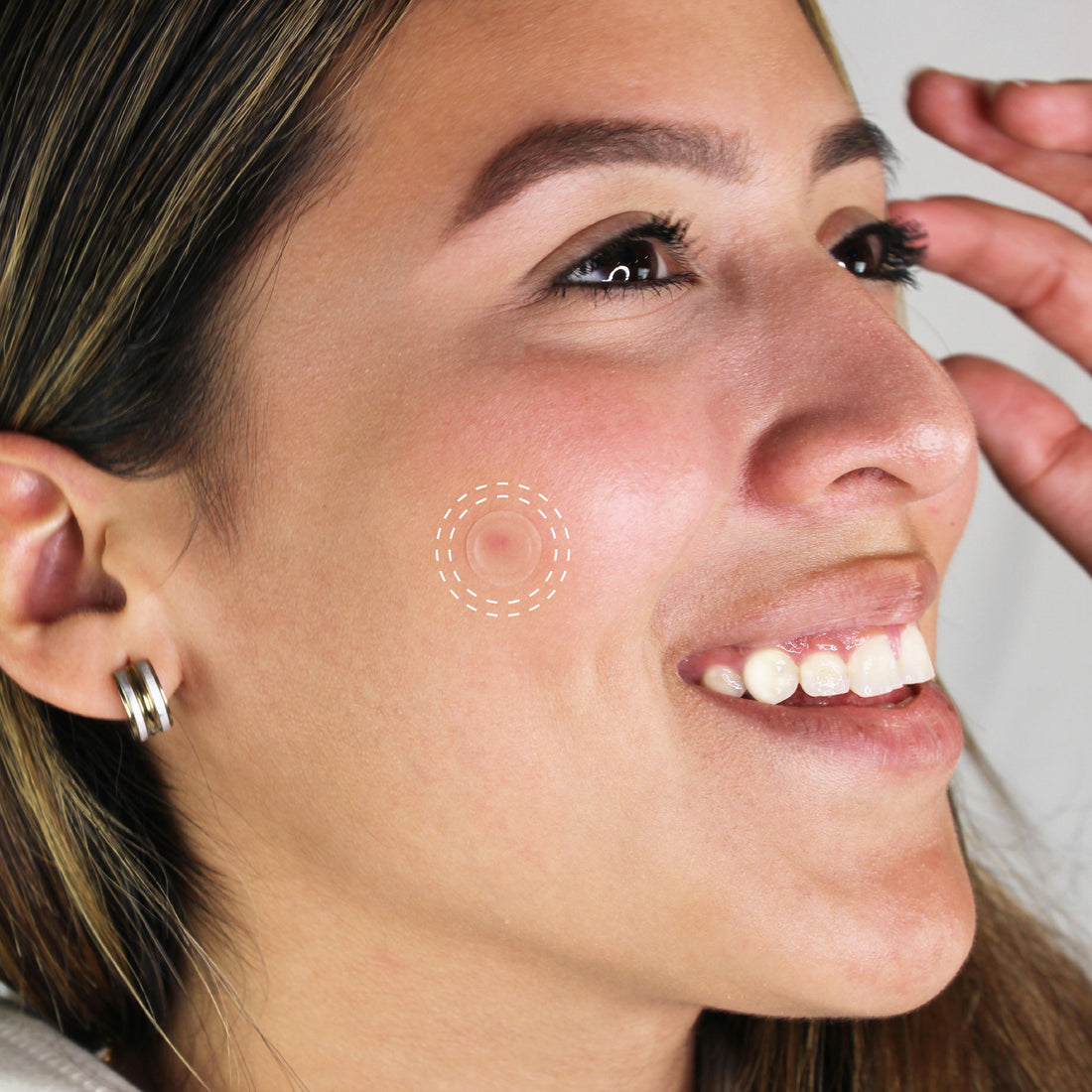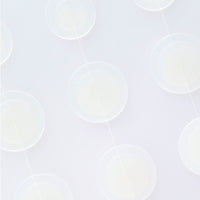 CENTELLA ASIATICA
Aka. Cica or Tiger Grass. A plant that soothes and promotes the skin barrier.

HYDROCOLLOID
Quickly absorbs fluid and gunk from pimples, keeping them dry and clean.


Free of Parabens, Sulphates, Phthalates, and Animal Cruelty.
1. Start with a clean face. Identify the spot and choose the patch that fits the size of the spot.
2. Apply patch onto the spot.
3. Replace patch daily, or when the centers turn white.

*You can cleanse or wash your face with the cica patch on as desired.

Cellulose Gum, Hydrogenated Poly(C6-20 Olefin), Polyisobutene, Styrene/Isoprene Copolymer, Centella Asiatica Extract.
Experience the Power of Cica
Cica calms inflammation, redness, and helps rebuild the skin barrier for stronger, healthier skin. It's a legendary plant that has been used for thousands of years and has a plethora of skin benefits from toning skin, boosting collagen, to reducing fine lines and wrinkles.
For Your Best Skin
At Meebak, we believe healthy skin comes from within. This is why we use the best ingredients in our products and formulate them with the help of top experts in South Korea! All of our products are made without parabens and sulphates and we never test on animals, so you can feel good about your skincare routine from the inside.
So good!!
I love these patches. They are wonderful. I love the added benefit of cica to them. They stick great and work amazing. I noticed that my pimples healed faster than other patches I've used before. I will definitely be recommending to my friends!
Great for Healing Acne
I really love these patches! I feel like they don't work as well on different types of skin, but when they work...they WORK. The pimples have to basically be at a head for them to work, or if you just popped one, you can put one of the patches on it overnight to get the remaining stuff out. They work amazingly on my husband's pimples. They work pretty good on mine too, but not as well as his. I don't think it's the product's fault though. I absolutely love them and always have to have them handy around the house.
WORKS!!!
These pimple stickers work. I don't have a ton of pimples but they come up occasionally and can be painful and stubborn. It usually takes at least a week to go away but with this, it went away after 3 days-ish. I'm guessing it's because there is cica (the healing plant) in it which I haven't seen in any other pimple stickers. It's well known in K-beauty to heal scars so that's probably why? There is enough in one package to last a while (especially if you get them occasionally like me) but I'll be buying more when i run out!! If other pimple stickers didn't work for you, you should try this one out.